Thursday, July 07, 2005
Rava 2005 excavation ended last tuesday
__________________________________________________________________________________
Do Fundo do Mar
By
Pedro Caleja
and
José Bettencourt
July 07, 2005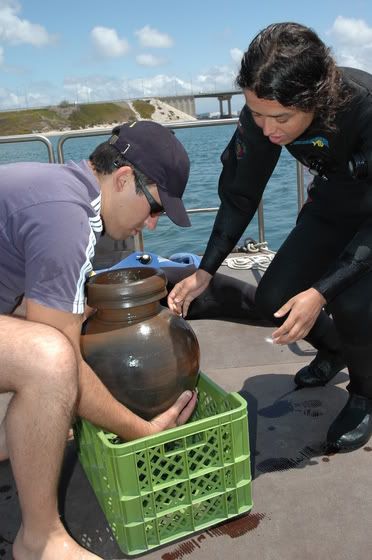 Pedro Caleja and Patricia Carvalho hold an intact
earthenware recovered on the site.
Photo José Bettencourt/CNANS.
The Ria de Aveiro A (Rava) is a XV century merchant ship burned and sunked in Ílhavo (north of Portugal), that was carrying earthenware as main cargo.
The site was discovered by a fisherman in 1992, and the archaeological project, directed by Dr. Francisco Alves, the
CNANS
Director, begun in 1996.
The first phase of the project ended in 1999, with the recovering of the hull, witch is now under PEG treatment in CNANS labs in Lisbon.
The second phase of the project (2000-2005), directed in the terrain by José Bettencourt and Patricia Carvalho, consisted in the recovery of thousands of fragments of earthenware, with hundreds of these ceramic containers intact.
Rava 2005 campaign ended last tuesday (July 05), and these are some of the campaign photos.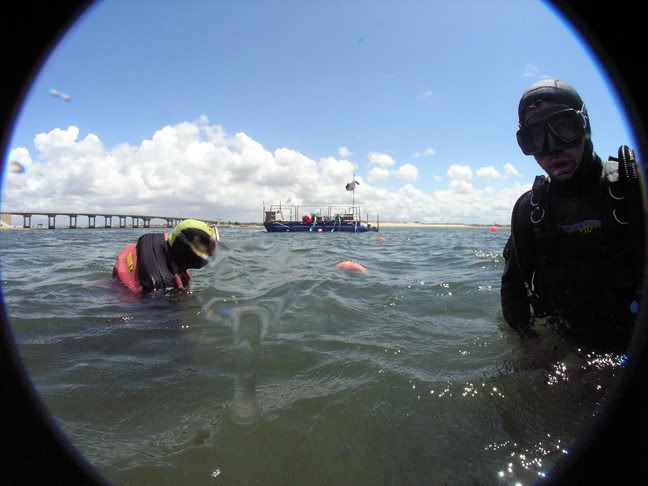 Photo Patricia Carvalho/CNANS.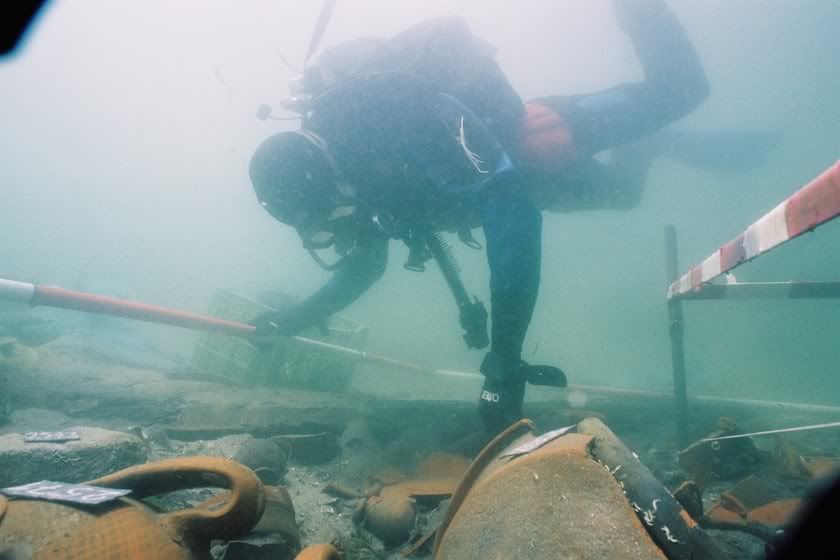 Photo Miguel Aleluia/CNANS.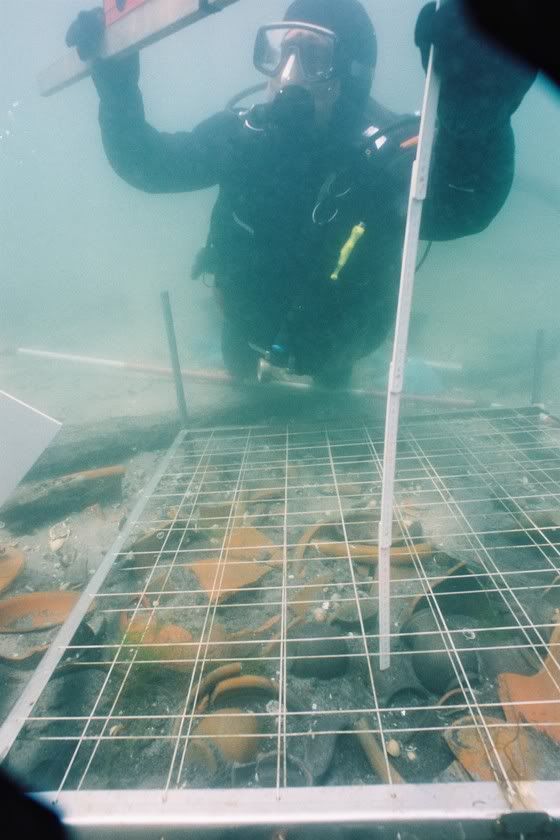 Photo José Bettencourt/CNANS.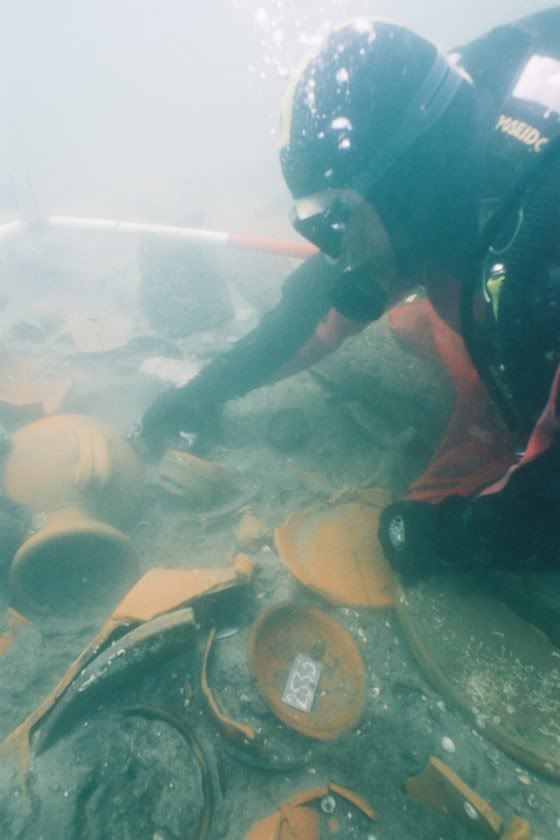 Photo José Bettencourt/CNANS
Phot of a draw, José Bettencourt.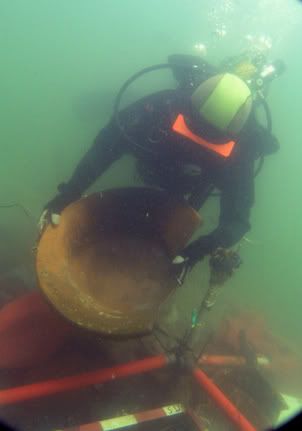 Photo José Bettencourt/CNANS



____
www.dofundodomar.blogspot.com